Today marks seven years that I've officially been subjecting planet Earth to my online rambling. Other worlds should be so fortunate.
To mark the occasion, I've completely redone my site, as I'm sure you've noticed if you're reading this. This third incarnation of my site contains some fairly major changes and additions.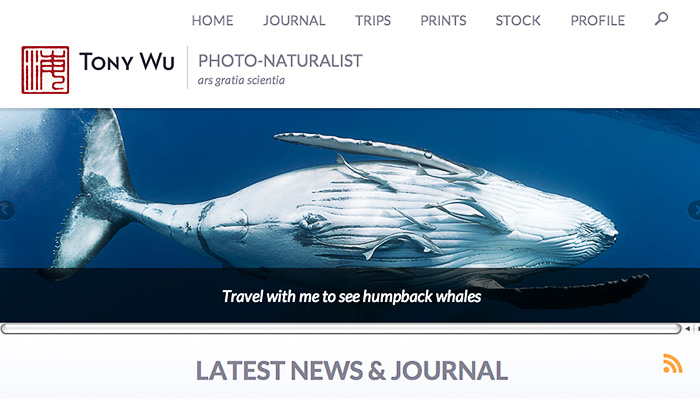 First, I've switched platforms from Wordpress to Expression Engine. There's nothing wrong with Wordpress. I actually like it a lot. Wordpress is a dedicated blogging platform though. It's convenient and easy in many ways, but it also has limitations that I bumped up against as the scope of my activities morphed over time.
It was difficult, for instance, to post information about and keep track of details relating to trips. The popular platform is also subject to frequent targeting by spammers, something I suffered from a few times, with my site going wonky when I was far away from decent internet and couldn't do anything about it.
After much pondering, hand-wringing and bothering of my talented and patient web designer (Samedis Design), the concept for this site was born. I actually sketched out the site layout while sitting at the kitchen table when I was crashing with friends in Palau at the end of last year (Hi Richard, Paul, Andrea!).
The biggest change to the site, of course, is that it's no longer just a blog.
Besides the Home page, which contains a summary of the other elements of this site, the main sections are the Journal (which is basically different terminology for "blog", as tonywublog.com/blog looked kinda dorky); Trips (which makes it much easier to see upcoming trip information, and will maintain an archive of past adventures as well); Prints (for sales of limited edition prints); Stock (stock photos hosted on Photoshelter); and Profile (contact form + other stuff).
The site is also mobile-responsive, meaning the layout will adjust layout and sizing to fit different screen sizes. The need for this is a relatively recent issue, with the growing popularity of smartphones and tablets.
I've also started using Byword for drafting content for my site. If you have a blog or do a lot of writing and need to stay sync-ed across devices, this is a terrific app. I have it installed on my laptop, iPhone and iPad, and use Dropbox to sync files.
Byword also makes it easy to use Markdown syntax, which helps a lot with formatting and insertion of html.
This is particularly useful for me, as I often find myself in areas of low bandwidth, and the last thing I want to do is putz around with data-intensive WSYWIG editing interfaces.
Drafting in Byword, using Markdown, and inserting basic html code for insertion of links and photographs minimises bandwidth requirements. Hurray for that!
There are still some teething issues I'm working through (Blog comments hosted on Disqus aren't working/ haven't been ported over yet; The mobile layout has a few issues; Embedded media files aren't playing; Photoshelter archive needs work, etc.), and I think I probably lost all the social media stuff (Tweets, Likes, other sharing) for my blog posts.
But basically, I'm delighted with my new site!
Hope you like it too, and please let me know if you come across any glitches.