Last night, I gave a talk in Colombo to a very nice crowd comprising nature enthusiasts, photographers, and other people silly enough to give me an hour of their valuable time.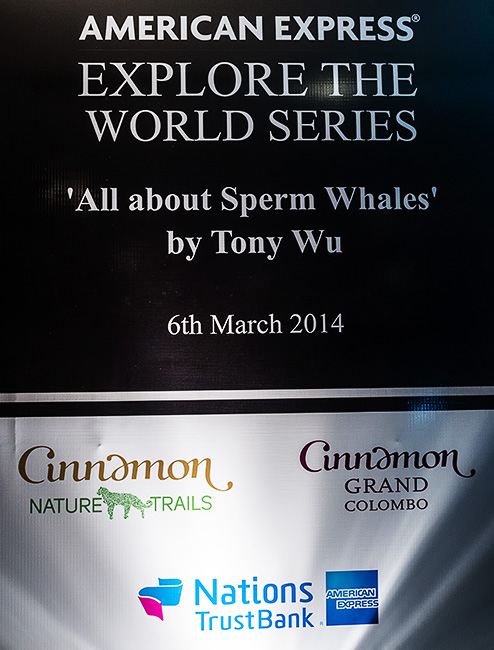 This occasion marks the second time I've had the honour of giving a presentation here, thanks to the kind people at Cinnamon Nature Trails, Nations Trust Bank, American Express, and the Cinnamon Grand Hotel.
My talk last year was a general overview of marine life, so this time around, I decided to focus on sperm whales, a cetacean species that I love (wait...what species don't I love?!) and one that I feel is generally under-appreciated viz. better known whales like humpbacks, blues and such.
It was great to see many faces I recognised from my talk last year, and to have lots of yummy food afterward!