I haven't been able to post much lately. It's been a hectic couple of months.
I just got back from another wonderful visit to Palau, and I'm off again in a few hours. So it's all a bit crazy right now.
But before I head out once more, I thought I'd share one image and an associated thought.
Here's the photo, a simple composition featuring a Mastigias papua jellyfish from the world-renowned Jellyfish Lake: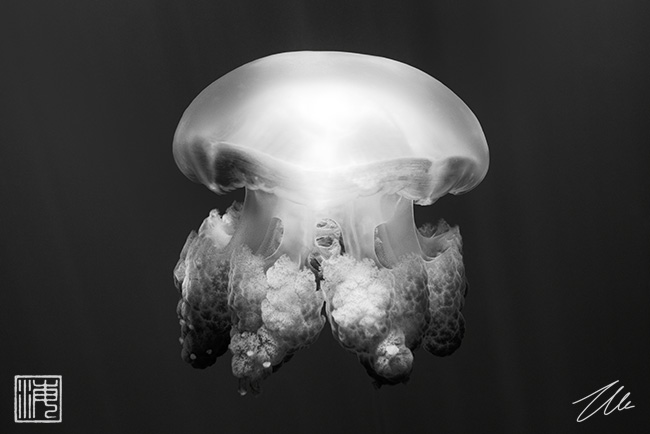 And the thought I'd like to offer is this: There is beauty everywhere, in every life form, however plain, however common.
...back to packing