I've just returned from a short vacation.
I think it says a lot that for rest and relaxation, I chose to do exactly what I do the rest of the year...namely, go to sea and look for marine life, humpback whales in particular in this case.
Here is a super-friendly calf and his mom I met during my time off. The pair were kind enough to paddle over for a face-to-face, and patient enough even to pose for a few photos: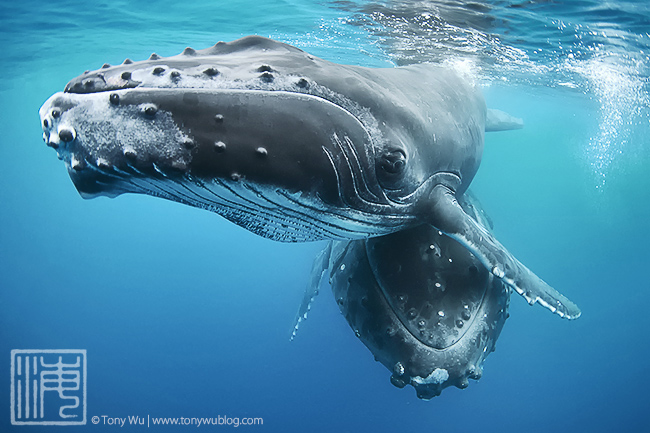 Besides saying hello to humpbacks during my time off, I had the rare and welcome opportunity to enjoy stress-free chill-out time with friends, chatting about life, enjoying great food, and totally not worrying about trip logistics, nailing photos, etc.
In addition, I pretty much stayed off the internet, giving myself a much-needed respite from emails and other messages, as well as from depressing news about the state of the world.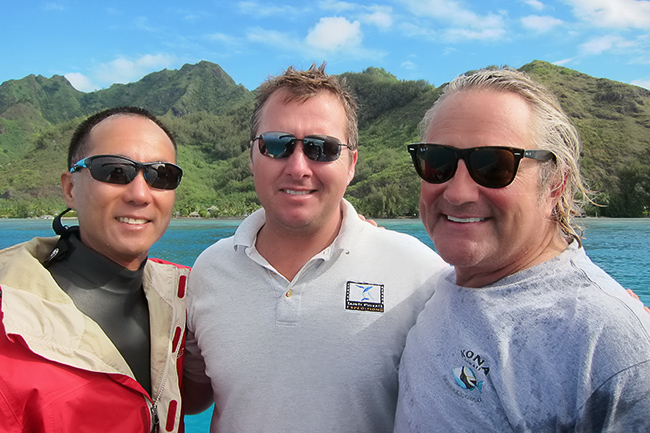 Though I went to sea every day, staring out at the horizon looking for signs of life, the mood was relaxed. R&R was the order of the day, as is clear from the photo below depicting my friend Douglas's unique whale-search strategy (which, I have to admit, I practiced as well on more than one occasion):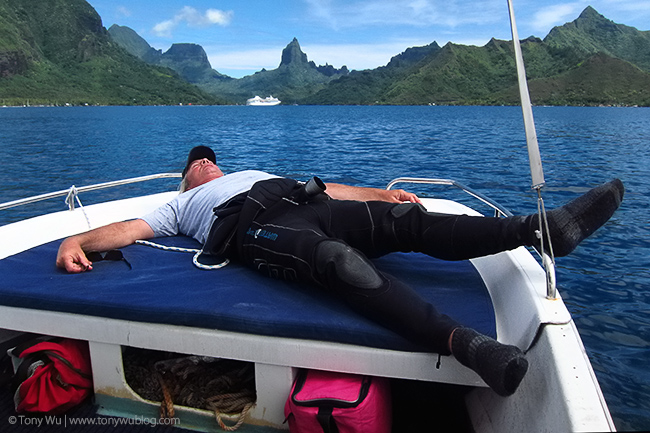 But alas, back to reality now. It's time to get to work, sitting in front of the computer for hours and days on end. Oh joy.
I am however looking forward to the autumn season in Japan. The change of foliage is beautiful, and the seasonal produce is delicious!
The climate will also be perfect for training to get back into shape. My regimented diet starts today; gym workouts tomorrow; wind sprints and other outdoor conditioning the next day...all in preparation for next year's trips. The whales are worth it.