The reason I was in Kochi prefecture recently was for the launch of the Kochi Prefecture Expo (link in Japanese), taking place between 29 April and 23 December 2015.
As part of the opening day activities, the Expo organisers invited me to give a couple of presentations about whales, along with an accompanying photo exhibition.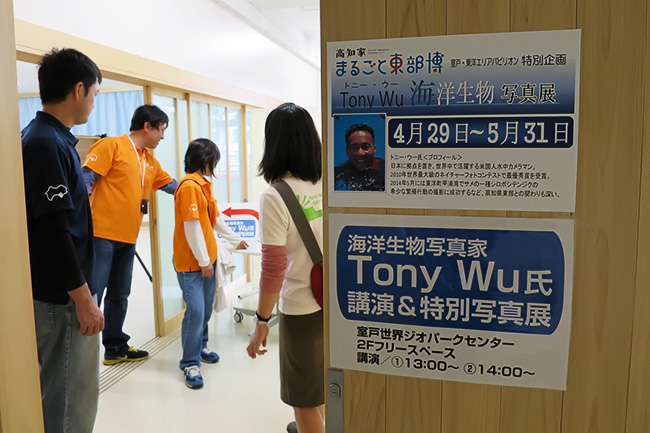 Turnout for the opening was substantial, particularly given the relatively remote location, with lots of people streaming through from the time the doors opened.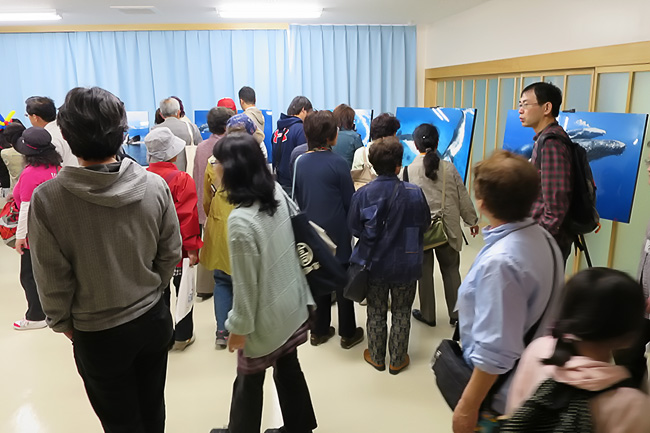 Attendees included local government officials and other VIPs. In this context, I had a chance to meet Ozaki-san (尾崎正直), the governor of Kochi prefecture. He's young (I say that because we're the same age), and seems proactive, particularly in his efforts to support positive tourism to Kochi prefecture.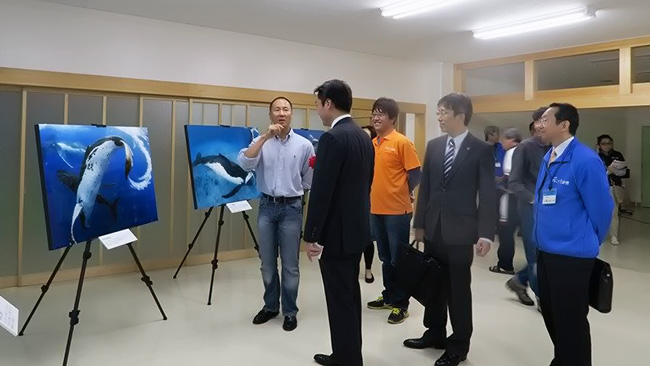 Particularly rewarding for me was seeing the interest across all generations, including people who've lived their entire lives associated with the sea, but have never imagined that whales have personalities, moods, family bonds, complex social interactions, etc.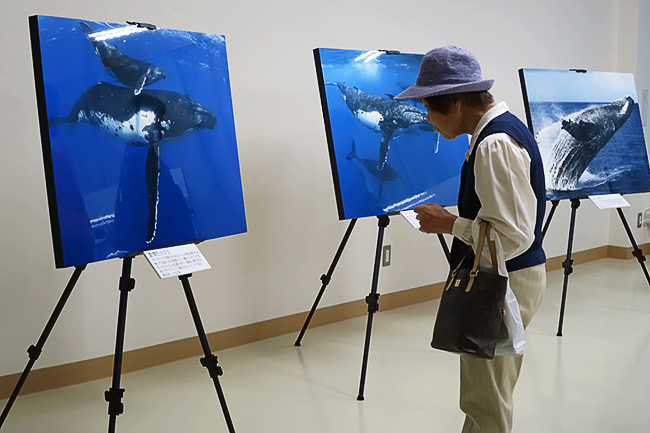 Many people were involved in getting me to Kochi (i.e., babysitting me). Key among them were Fukui-san and Sayuri-san, pictured below, the same people who took care of me last year when I traveled to Kochi to photograph bamboo shark courtship and reproduction.
Thank you both very much. I hope to see you again soon!