Quick update: I'm back on land, after spending a couple of weeks aboard Bella Principessa, a beautiful catamaran that belongs to my friends Julian and Ildi. Eric and Pam flew over to join us, and we got to know Willo and Emma, the wonderful crew aboard Bella.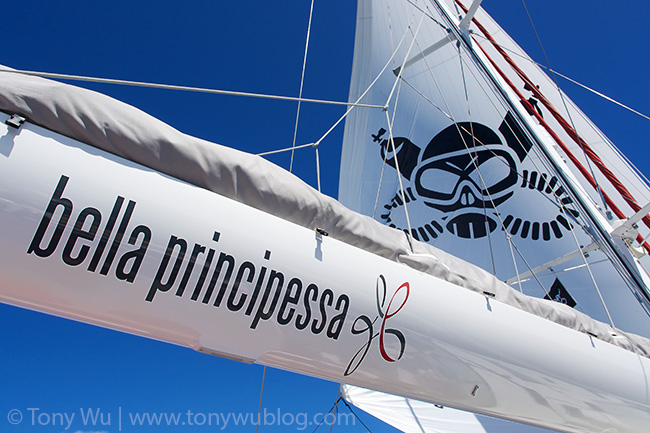 The eight of us had grand intentions to cruise the islands, possibly even visiting other island groups in Tonga, but two things dampened our ambitions, one literally, one quite the opposite.
First…rain. In the past 22 days, it's rained for at least part of 12 days, while it's only been unambigiously sunny on a handful.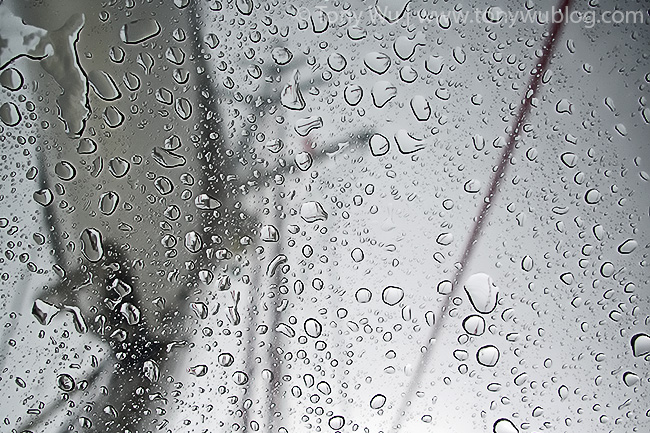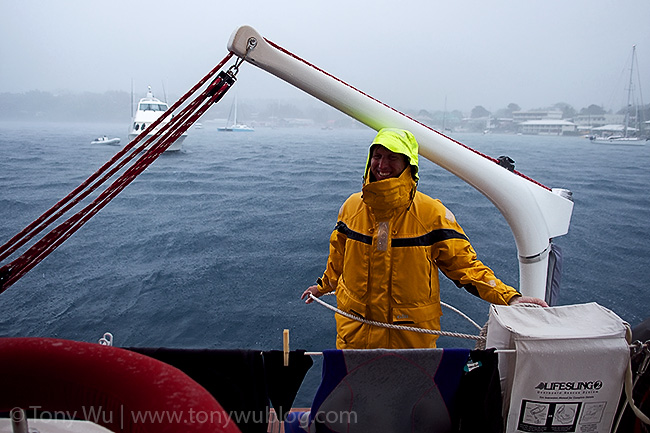 Second, the yacht's water-maker broke, which meant we were on a short leash, unable to travel too far or too long away from a source of fresh water. Bummer.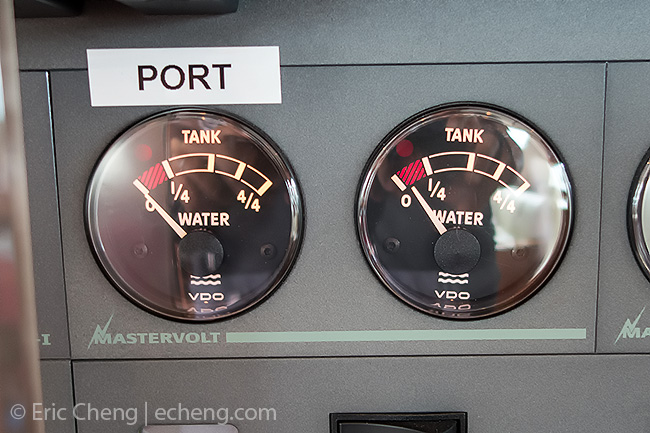 We made the best of the circumstances though, and took the opportunity to relax.
We hung around a lot: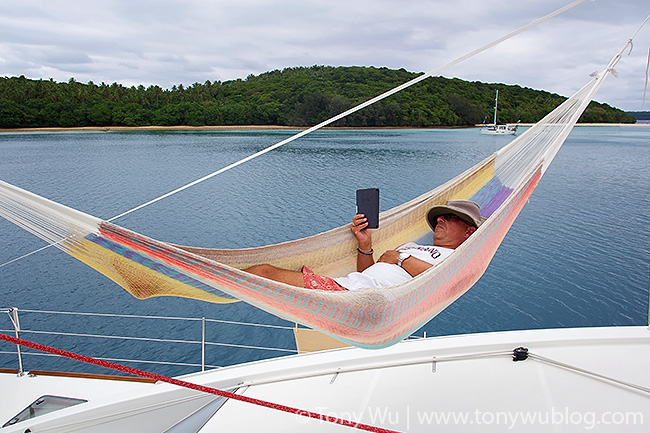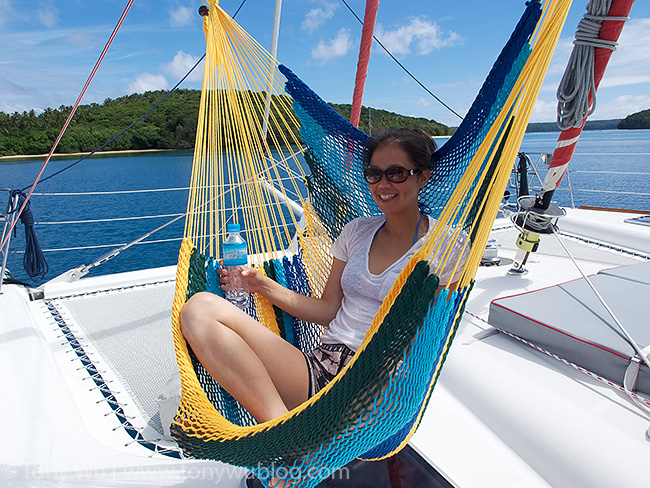 Read and talked: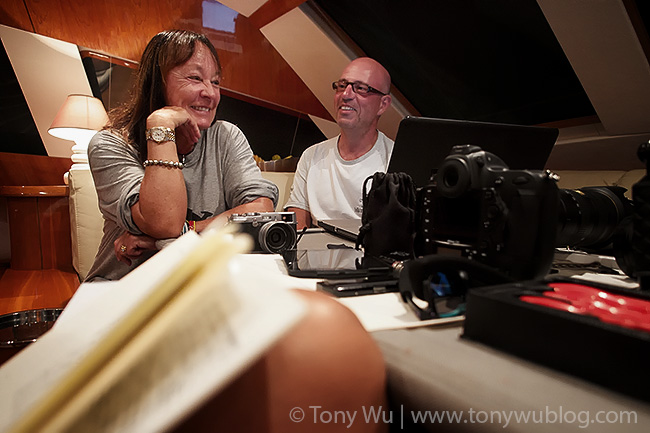 Snorkelled from time to time: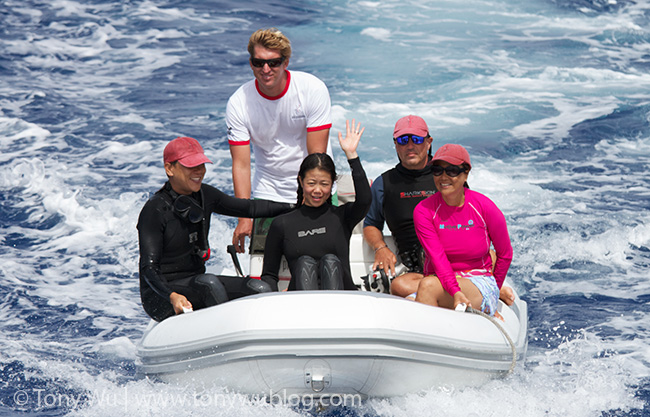 Some of us acted (not) our age: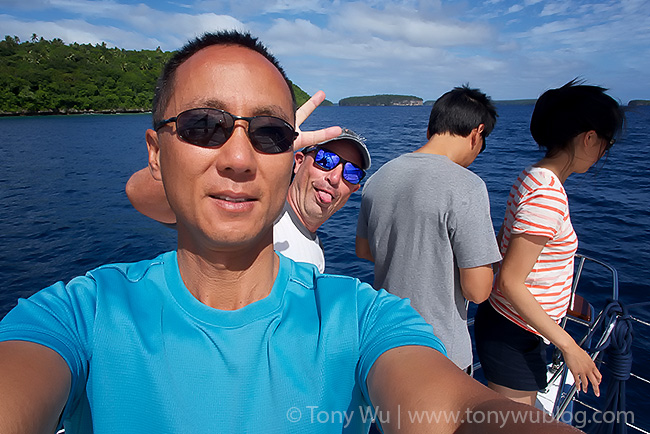 …and we cooked and ate a lot of amazing food: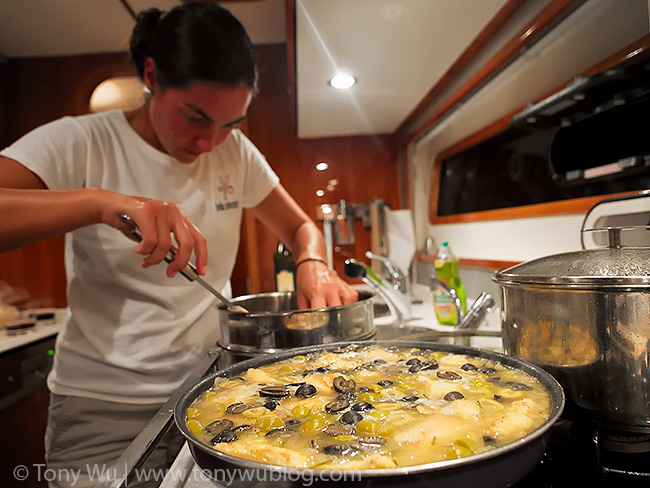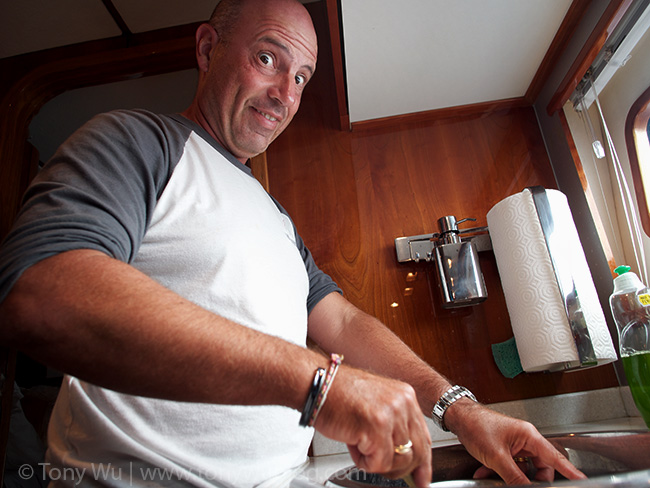 I have more friends flying in tomorrow, so it's a mad dash today to unpack and reorganise before they come in. Assuming all goes well, I'll be out on the water again on Friday looking for humpback whales.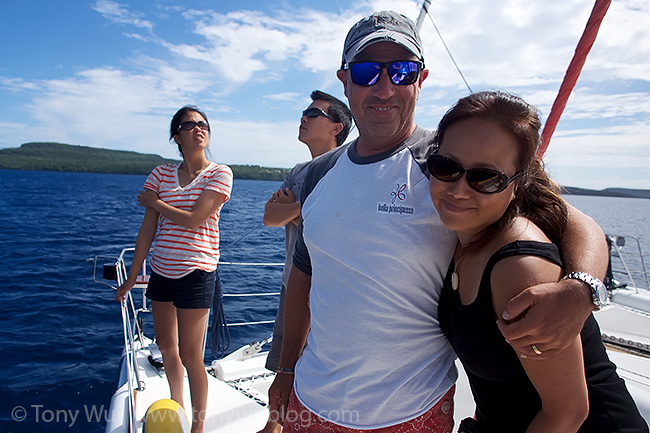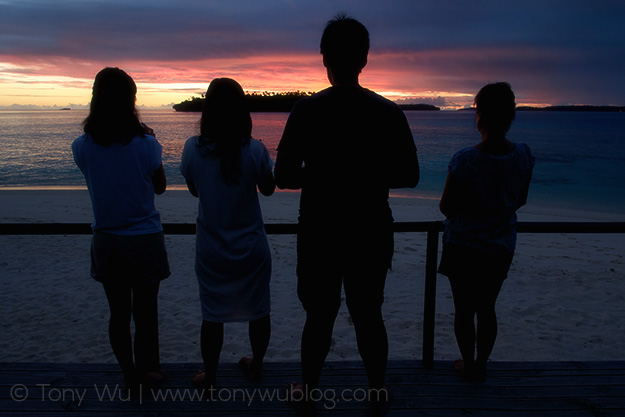 Related Posts:
Humpback Whales in Tonga 2013 | Part 1
Humpback Whales in Tonga 2013 | Part 3
Humpback Whales in Tonga 2013 | Part 4