I just realised that I have some photos illustrating part of the possible humpback whale feeding behaviour that I described in my last blog post (See Humpback Whales in Tonga 2013 | Part 3).
The weather wasn't particularly good, but in the following photo you can clearly see the feeding birds flocking ahead of the direction of the humpback whale's forward breach, which I call face flops...mainly because it's more fun and descriptive to say "face flop" than it is to use a bland term like "forward breach."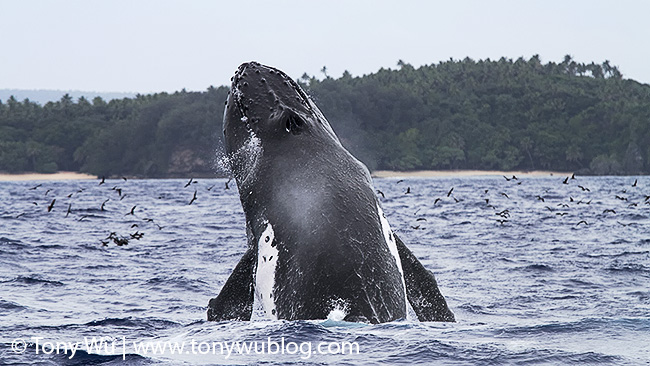 As I set out in the diagram and accompanying text in my full blog post, this humpback whale surfaced repeatedly among the moving flock of birds, and when the whale was breaching, the birds moved ahead of the breaches, picking off fish along the way.
Intruiguing, no?