I am super ticked-off right now, so thought I'd post something silly to cheer myself up. This is from earlier today: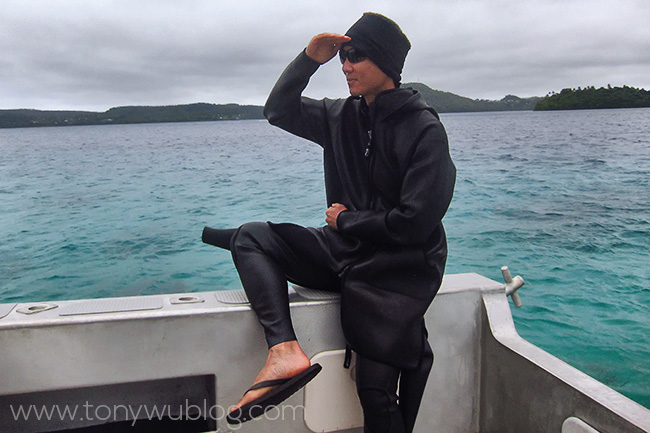 As you can see, it was a rainy day. Chilly too. But we came upon a 4-whale heat run right away, like 45 seconds after leaving the dock. The center of attention was a fat, healthy female with white pectoral fins, the first white pec I've seen this season.
Shortly after that, we spent some quality time with another mother/ calf pair, the fifth I've ID-ed this season. And you guessed it. The baby was again a female. That's four females out of five IDs, with no male IDs yet.
I'm going to get some mellow-out food and practice deep-breathing.