I'm giving a talk about underwater photography for Canon Singapore's EOS World community on 5 June, 19:00 at the SMU Admin Building on Victoria Street. Details here.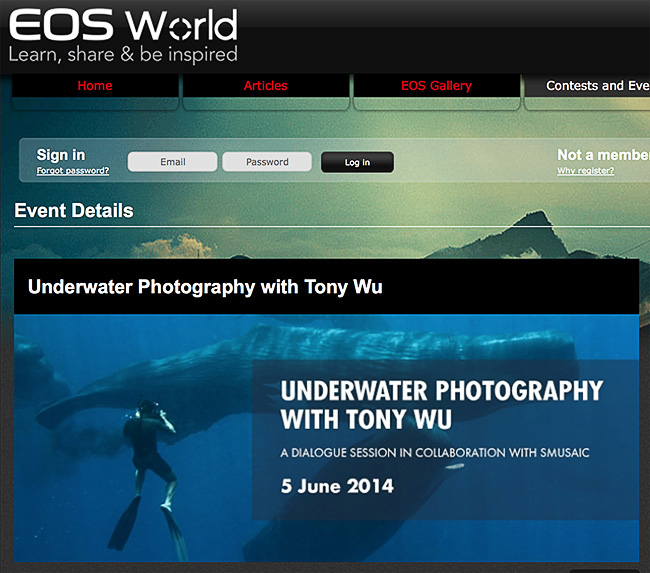 There is no cost to attend, but you need to be a member of the EOS community, or register if you're not currently signed up. There's a sign-up link on the information page.
Here's my opening/ title slide: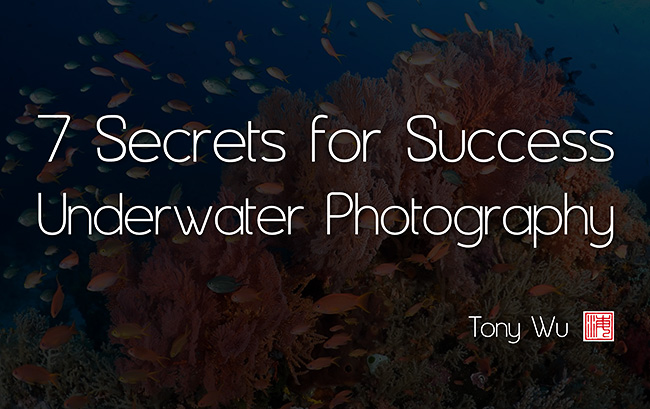 Now I just need some help figuring out what the secrets are.